Pool
Hot tub
Ocean View
Beachfront
$9,000 - $29,000 USD per night
11 Bedrooms (24 guests)
12 Bathrooms ( ensuites)
Triton is designed to capture what has been lost with most high-end Caribbean beach destinations; a sense of peace and calm with all the amenities you would come to expect at one of the Turks and Caicos most elegant properties. This uncrowded and peaceful piece of paradise offers world-class conditions for kiteboarding, amazing diving, an immaculate golf course, and a wide variety of other fun family activities.
Tucked behind the pristine sand dunes of Long Bay Beach, Triton Luxury Villa has set a new standard for luxury in the Turks & Caicos. The estate occupies over 2 acres of lush landscape and 12,000sqft of lavish beachfront living space. Triton has a 7 bedroom main house and beginning in 2023, four stand alone guest bungalows. Offering guests the option to rent the 7-bedroom main house or 11 bedroom estate. The property features an outdoor movie theater with fire pit, hot tub, 2 pools, private tennis and bocce ball courts, villa butler, chef, housekeeping and one of the nicest beach- fronts on Long Bay. With endless unobstructed views of the world-famous turquoise waters of the Turks and Caicos Islands.
Triton Luxury Villa sits on one of the world's top beaches for kiteboarding. Known for its safe learning environment and ideal conditions, Long Bay Beach is an ideal location to learn kiteboarding. The majority of the kiteboarding takes place about 1 mile down the beach from Triton Villa.
Named for the Greek god who was the messenger of the sea, Triton Villa is a private haven fit for an Olympian. Not only does this contemporary Turks and Caicos vacation rental boast a breathtaking setting on the white sands and turquoise waters of Long Bay Beach, but its bright, open living spaces enchant with their relaxed modern style.
Bedroom 1

King bed
Ensuite Bath
Air conditioned

Bedroom 2

King bed
Ensuite Bath
Air conditioned

Bedroom 3

King bed
Ensuite Bath
Air conditioned

Bedroom 4

King bed
Ensuite Bath
Air conditioned

Bedroom 5

King bed
Ensuite Bath
Air conditioned

Bedroom 6

King bed
Ensuite Bath
Air conditioned
Connected to bedroom 7

Bedroom 7

2 Twin Bunk Beds
Ensuite Bath
Air conditioned
Connected to bedroom 6
Fully-equipped villa, offering
many features and amenities
Indoor
Central AC
Wifi
Smart TV
Apple TV
Netflix
Gym Equipment

Exercise equipment: elliptical, free weights, stationary bike, treadmill, yoga mat

Ping Pong Table
Fireplace
Home Office
Baby Equipment
Children's Toys
Outdoor
Pool

2 Pools

Hot tub
Alfresco Shower
Alfresco Dining
BBQ
Outdoor Sound System
Fire Pit
Beach Chairs and Loungers
Outdoor Cinema
Spa Pavilion
Tennis Court
Basketball Court
Bocce Ball Court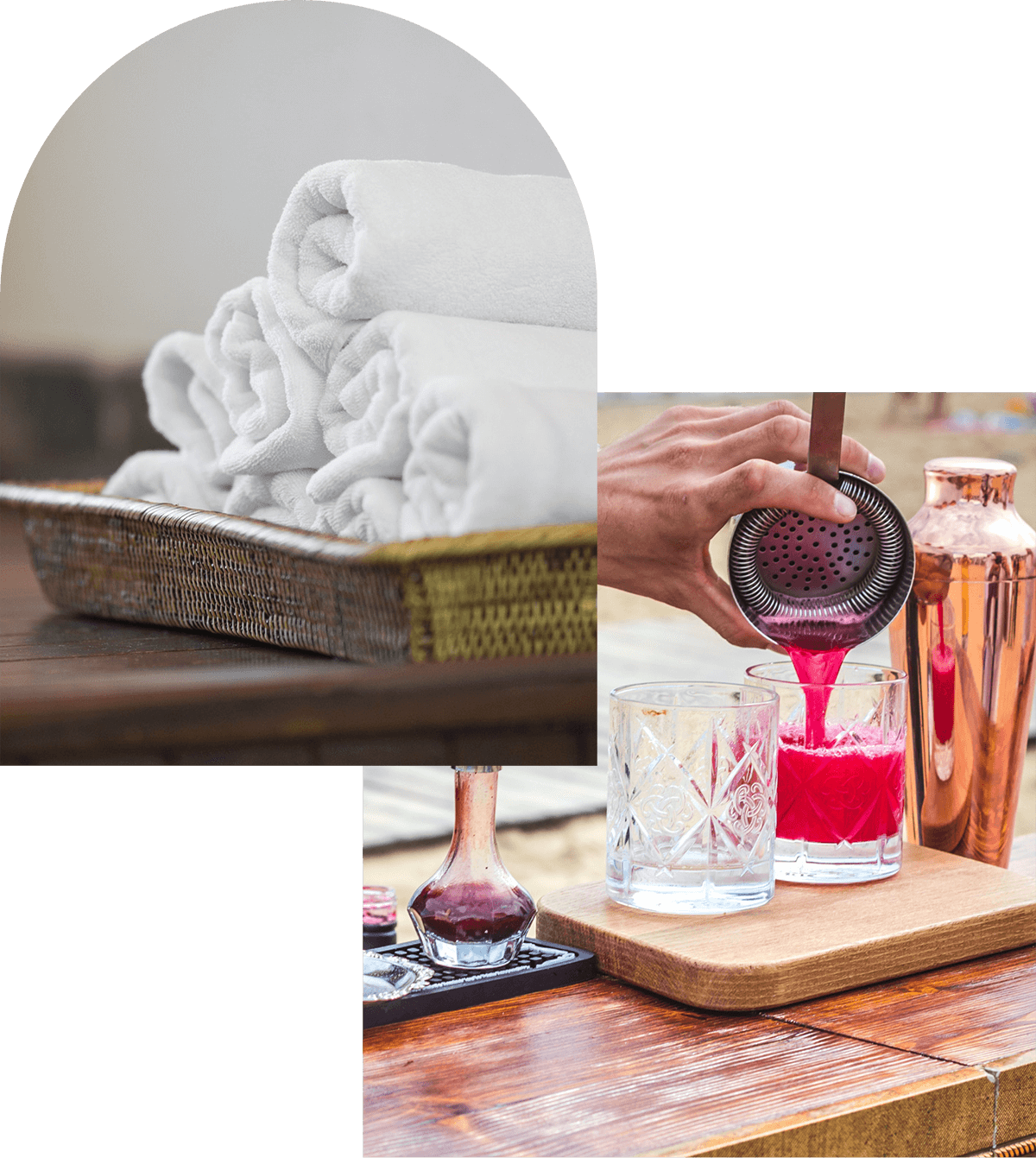 Additional services offered at Triton
Included
housekeeper
chef
butler
concierge
Airport transfer
Add-on
Car Rental
Child Care
Spa Services
Additional information
& house rules
Check In - Check Out
4:00 pm - 11:00 am
Turks and Caicos, Long Bay
The villa address will be provide at the time of booking.
Hand-selected villas with features similar to Triton
Thank you for contacting us!
A Villa Expert will be in touch with you shortly. If you want to speak to someone immediately, please give us a call.
Toll Free: 1-888-277-8882
International: +1 514-400-5151
Hand-selected villas with features similar to Triton
Toll Free: 1-888-277-8882
International: +1-514-400-5151