Private
Pool
Hot tub
Ocean View
Oceanfront
$5,500 - $14,000USD per night
4 Bedrooms(8 guests)
5 Bathrooms(4 ensuites)
Makena has been one of the most sought after areas for homes on Maui, and MKE does not disappoint. With recent renovations, this home is even better than before. Steps to the beach, and incredible views, makes this one of our favs, on Maui.
Makena Kai is a one-acre private estate located just minutes away from world-class resorts, golf, tennis, shopping and fine dining. This home gently sits in a very secluded part of south Maui, close to: Ahihi Bay, La Perouse Bay, Big Beach and Hoapili trail with its dramatic deep blue ocean views only found here. This home encompasses dramatic, unmatched panoramic ocean views of Molokini Crater and Kaho`olawe island with a private and rural setting. Some unique features of this estate include a private Palapa with beachsand lookout, a custom7-hole putting green designed with both beginner, challenging holes and a private Bocce Ball court as well as heated pool and garden whirlpool hot tub.Please enjoy this home and share in the use and care of all of its beauty and amenities. This is a private home rather than a commercial property. A considerable amount of time and resources are expended in maintaining the warmth and livability of this home, so please enjoy it in the spirit of Aloha.
Tax ID: 130-795-5200-02. Permit Number: STKM20200004, TMK (2) 2-1-006:007
Bedroom 1

King Bed
Ensuite Bath
Direct Access to Terrace

Bedroom 3

King Bed
Ensuite Bath
Additional outdoor shower

Bedroom 4

King Bed
Ensuite Bath
Additional bathtub and outdoor shower
Fully-equipped villa, offering
many features and amenities
Indoor
Central AC
Wifi
Alarm System
Media Room
Satellite TV
Gym Equipment
Yoga Studio
Outdoor
Pool

Heated Pool

Hot tub
Alfresco Shower
BBQ
Bar Area
Putting Green
Bocce Ball Court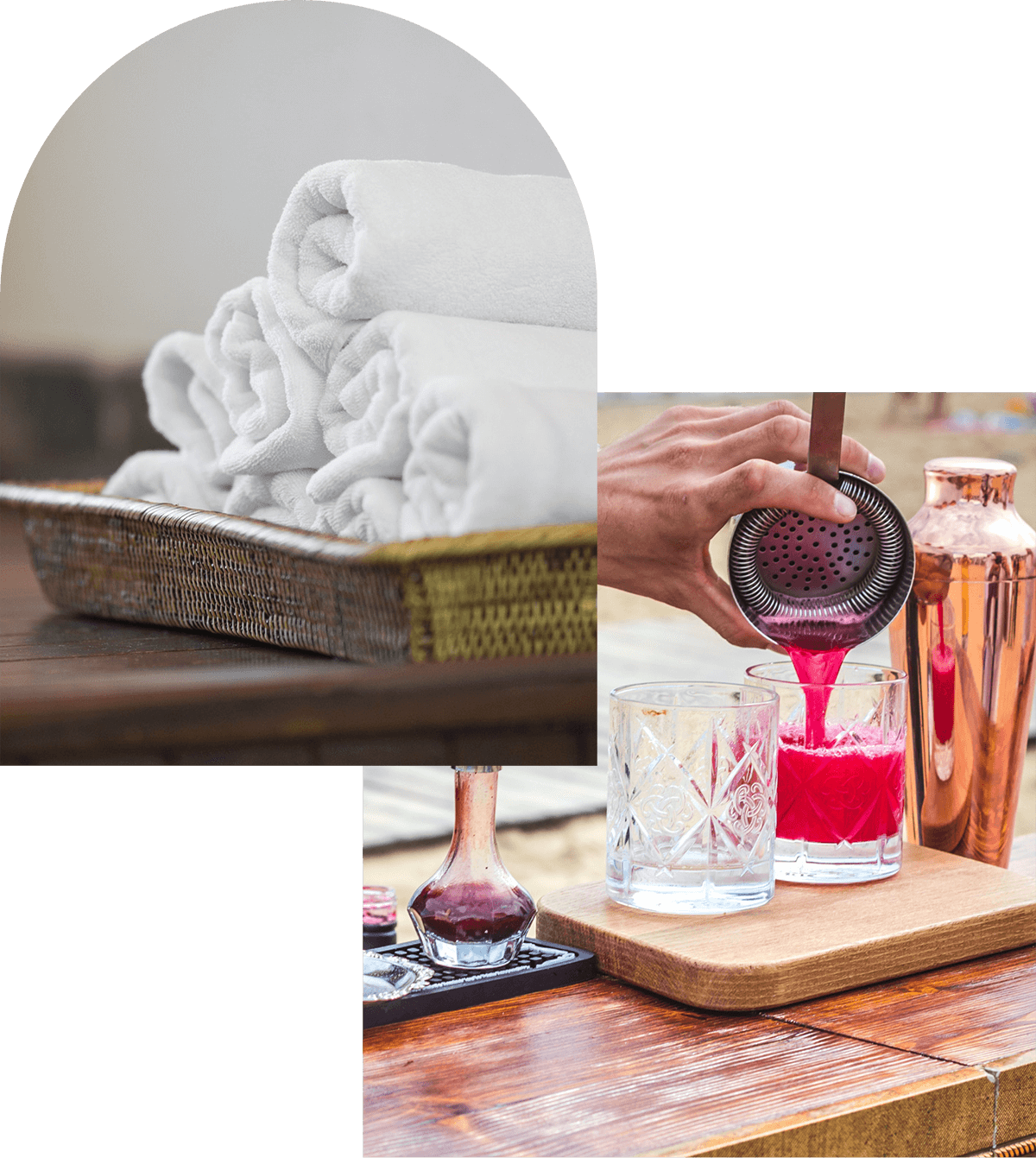 Additional services offered at Makena Kai
Additional information & house rules
House Rules
Maximum 8 Guests including children over the age of 2 years old
Nightly rental rate does not include Hawaii Taxes:

4.166% GET Tax
10.25% TAT Tax

All guests must sign off on the House Rules:
HOUSE RULES
Quiet hours are from 9:00 p.m. to 8:00 a.m., during which time any noise from this home shall not unreasonably disturb adjacent neighbors.
Sound that is audible beyond the property boundaries during non-quiet hours shall not be more excessive than would be otherwise associated with a residential area. Amplified sound that is audible beyond the property boundaries is prohibited.
Vehicles shall be parked in the driveway and shall not be parked on the street.
The home may not be used for parties or group gatherings other than registered guests.
Shoreline use in Hawaii is the property of the people of Hawaii, and is open for the free use by everyone.
Please always remove footwear when entering the floor rugs.
Please dry your feet before entering the home from the pool or hot tub area.
Please immediately notify us in the event of any mechanical defect.
Certain closets/cabinets throughout the home may be latched/locked. These closets/cabinets are off-limits and should not be tampered with.
It is very important that garbage be taken to the street Tuesday evening for collections on Wednesday morning to avoid unwanted pests. Rubbish bins are located on the south side of the driveway outside the gate.
Please insure there is always a responsible adult supervising any children in the pool area or when visiting the ocean.
Be safe, no running on the pool deck and no jumping into the pool.
Located in the cabinet between the kitchen and dining area are binders with house user guides for everything in the house as well as user codes and house general information.
House is on private sewage system: No baby wipes, makeup products or non-biodegradable products can be flushed into the system.
Check In - Check Out
3:00 pm - 10:00 am
The villa address will be provide at the time of booking.

You're always our top priority–we've got you covered on all your travel needs before, during and after your stay.
Our standards are high. Each and every villa we offer has been visited or thoroughly reviewed by a member of our team.
We only work with partners we know and trust, so you can count on them to reflect our values and standards.
Our mission is to transform our experience and relationships into a unique offering for you.
Hand-selected villas with features similar to Makena Kai
Thank you for contacting us!
A Villa Expert will be in touch with you shortly. If you want to speak to someone immediately, please give us a call.
Toll Free: 1-888-277-8882
International: +1 514-400-5151
Hand-selected villas with features similar to Makena Kai
Toll Free: 1-888-277-8882
International: +1-514-400-5151