Pool
Hot tub
Ocean View
Walk to Beach
$2,500 - $6,900USD per night
5 Bedrooms(10 guests)
5 Bathrooms(5 ensuites)
Step into Las Serena, your own private piece of beachfront paradise! As you explore this exquisite abode, you'll stumble upon a delightful dining setup right by the shore.
Begin your day with a tranquil breakfast, feeling the warm sand beneath your feet and letting the soothing rhythm of the waves serenade you. Venture into the backyard and acquaint yourself with the vibrant array of wildlife that calls this place home. Spy on the lively iguanas, admire the graceful sea turtles, and listen to the playful howler monkeys in the trees.
As the sun bathes the surroundings in brilliance, a beachfront swimming pool and inviting jacuzzi beckon you. Plunge into the invigorating waters or luxuriate in the soothing embrace of the jacuzzi, all while basking in sweeping views of the cerulean ocean. For those in pursuit of an active respite, a well-equipped fitness room stands ready, replete with an array of exercise machines and gear. And to wrap up your day, or reenergize after a spirited workout, allow the sauna's gentle warmth to envelop you, melting away any tension and leaving you steeped in a profound sense of tranquility.
This house's guests gain access to the most exclusive amenities including:
• The Hacienda Pinilla Beach Club with Beachfront Infinity Edge Pool, Fitness Center, International Restaurant, and more
• The World Class 18-hole Golf Course
• The Spa & Restaurants at the JW Marriot
• Tennis Courts
• Pickleball Courts
• Hiking & Biking Trails
LOCATION & SURROUNDING AREAS
• Is beachfront
• It's 2.1 miles (3 km) to the Hacienda Pinilla Beach Club
• It's 1 mile (1.7km) to the JW Marriott Hotel
• A short 15-minute drive from Tamarindo
• 1h drive from the Liberia International Airport
Bedroom 1

King bed
Ensuite Bath
Air conditioned

Bedroom 2

King bed
Ensuite Bath
Air conditioned

Bedroom 3

King bed
Ensuite Bath
Air conditioned

Bedroom 4

King bed
Ensuite Bath
Air conditioned

Bedroom 5

2 Twin beds
Ensuite Bath
Air conditioned
Fully-equipped villa, offering
many features and amenities
Indoor
Central AC
Wifi
TV
Gym
Spa Room with Sauna
Baby Equipment

high chair, pack n' play
Outdoor
Pool

Unheated

Hot tub
BBQ
Bar Area
Beach Chairs and Loungers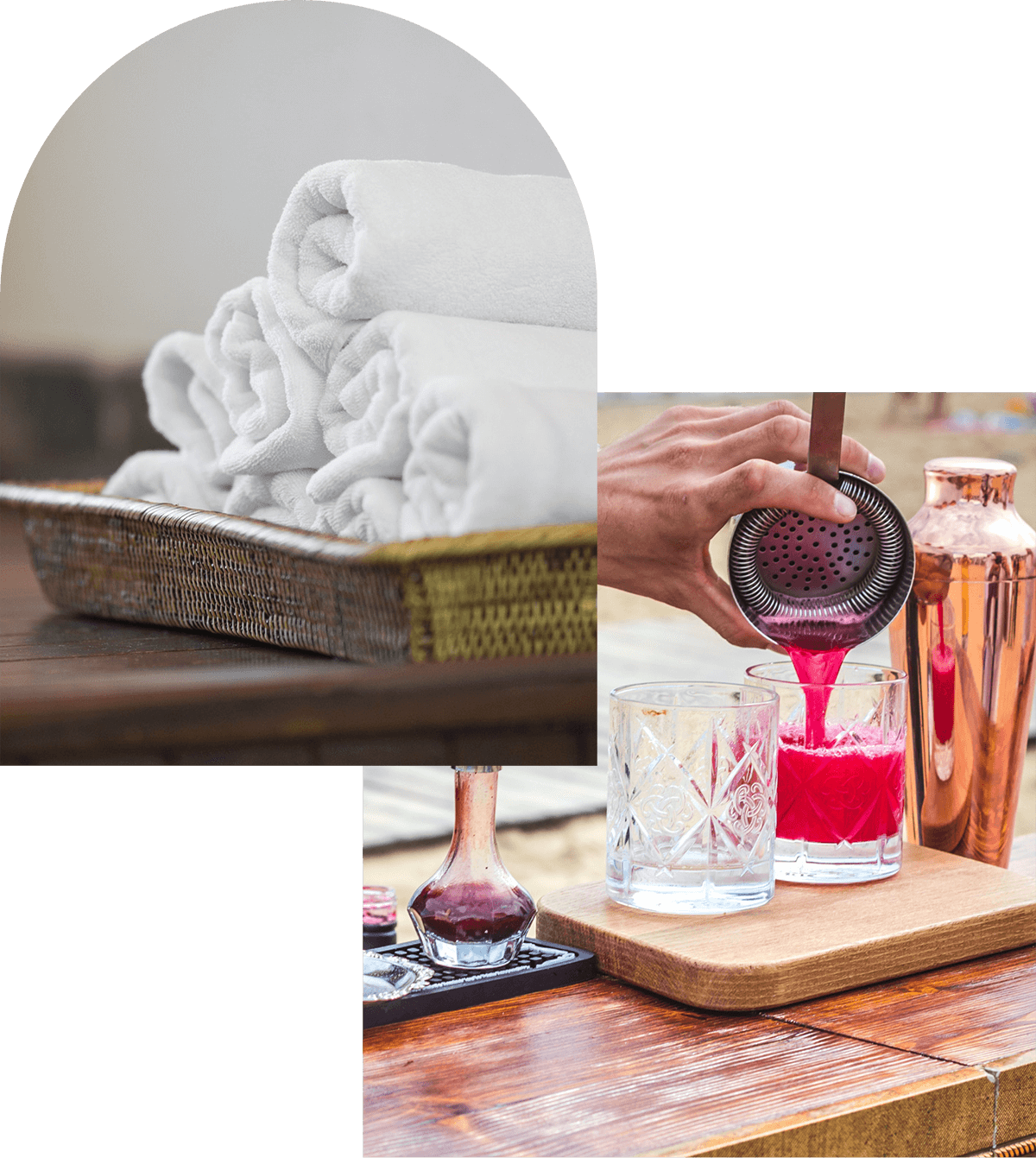 Additional services offered at Las Serenas
Add-on
Housekeeper
Chef
Airport Transfer
Car Rental
Pre Stocking
Child Care
Additional information & house rules
Check In - Check Out
4:00 pm - 10:00 am
The villa address will be provide at the time of booking.

You're always our top priority–we've got you covered on all your travel needs before, during and after your stay.
Our standards are high. Each and every villa we offer has been visited or thoroughly reviewed by a member of our team.
We only work with partners we know and trust, so you can count on them to reflect our values and standards.
Our mission is to transform our experience and relationships into a unique offering for you.
Hand-selected villas with features similar to Las Serenas
Thank you for contacting us!
A Villa Expert will be in touch with you shortly. If you want to speak to someone immediately, please give us a call.
Toll Free: 1-888-277-8882
International: +1 514-400-5151
Hand-selected villas with features similar to Las Serenas
Toll Free: 1-888-277-8882
International: +1-514-400-5151