Private, Resort access
Pool
Walk to Beach
$1,500 - $4,500 USD per night
4 Bedrooms (12 guests)
5 Bathrooms (4 ensuites)
This villa has something for everyone!  Enjoy active fun with dedicated pickleball and basketball courts and experience entertainment in the game and movie room, equipped with a pool table, bar, and Smart TV connected to popular streaming services. Plus, it includes daily housekeeping, breakfast preparation, and a top-notch concierge for an exceptional stay.
Envision awakening in a realm of recreation, where each day promises excitement and leisure. This extraordinary residence transcends the notion of a mere house; it's a haven where fun takes center stage. Let's step into this enchanting world… Imagine stepping onto the pickleball court, the thrill of competition and the joy of a well-executed shot setting the stage for camaraderie and laughter. And for those with a love for hoops, the basketball court calls out, offering a canvas for friendly matches and unforgettable slam dunks. Picture a terrace adorned with shade, a cozy living area, and sonos speakers filling the air with your favorite tunes. This is where stories are exchanged, laughter resounds, and moments crystallize into memories.
Luxury takes a plunge in the grand private pool, a sanctuary of relaxation. Whether basking under the sun's warm embrace or enjoying a rejuvenating swim, this pool transforms into a retreat of serenity and delight. The Game & Movie room offers a realm of ceaseless entertainment. A pool table awaits strategic shots, a bar ensures refreshment, and a Smart TV linked to Netflix, Apple TV, Amazon Prime, HBO Max, and more ensures monotony is a foreign concept. Yet, this sanctuary is more than its features; it's about the emotions it evokes, the laughter it fosters, and the bonds it nurtures.
If you seek a place where recreation, relaxation, and luxury intertwine seamlessly, if you're ready to forge memories that will span a lifetime, then here is where your journey commences.
The villa offers 100 Mbps of internet access throughout your home so if you're planning to work or play online, we have you covered! The house also has a backup battery for the modem & router so you are always online uninterrupted. If you wish to request a portable wireless router, we can gladly have these available for you with an additional rental fee to keep you more connected.
HACIENDA PINILLA AMENITIES 
This home can obtain access to the most exclusive amenities including:
• The Hacienda Pinilla Beach Club with Beachfront Infinity Edge Pool, Fitness Center, International Restaurant, and more
• The Golf Course
• The Spa & Restaurants at the JW Marriot
• Tennis Courts
• Hiking & Biking Trails
LOCATION & SURROUNDING AREAS
• It's 0.1 miles (200mts) from the beach
• It's 0.8 miles (1.4km) from the JW Marriott Hotel
• It's 1.8 miles (3km) from the Hacienda Pinilla Beach Club
• A short 15-minute drive from Tamarindo
• 1h drive from the Liberia International Airport
Bedroom 1

King bed
Ensuite Bath
Air conditioned
Primary: Ceiling Fan, Balcony, Smart TV

Bedroom 2

King bed
Ensuite Bath
Air conditioned
Ceiling Fan, Smart TV

Bedroom 3

2 Queen beds
Ensuite Bath
Air conditioned
Ceiling Fan, Smart TV

Bedroom 4

2 Queen bunk beds
Ensuite Bath
Air conditioned
Fully-equipped villa, offering
many features and amenities
Indoor
Central AC
Wifi
Media Room
Smart TV
Netflix
Indoor Sound System

Sonos

Gym
Games Room
Pool Table
Home Office
Baby Equipment

Pack n' Play
Outdoor
Pool

Unheated

Alfresco Dining
BBQ
Outdoor Sound System

Sonos

Bar Area
Beach Chairs and Loungers
Basketball Court
Pickleball Court
Yoga Deck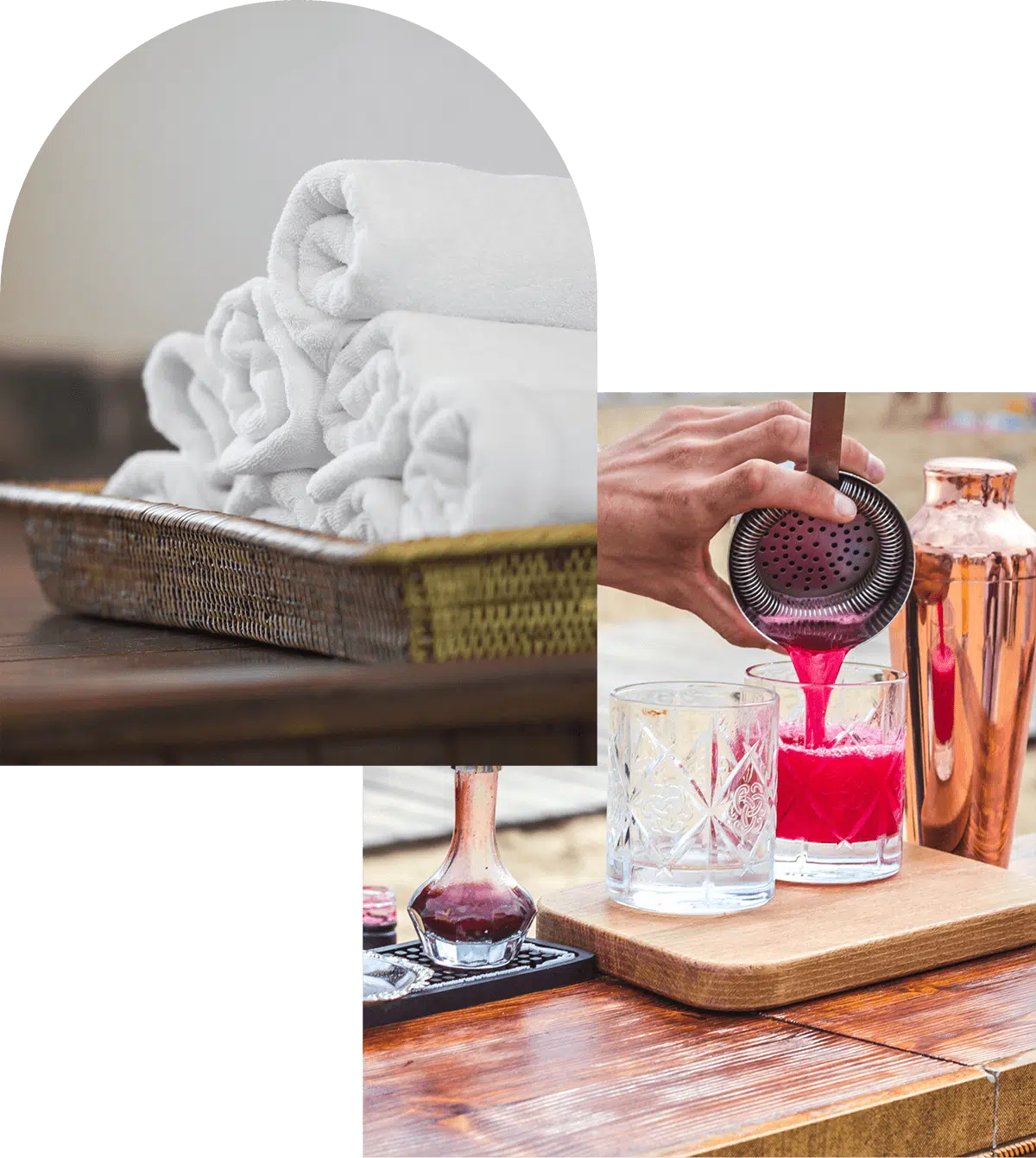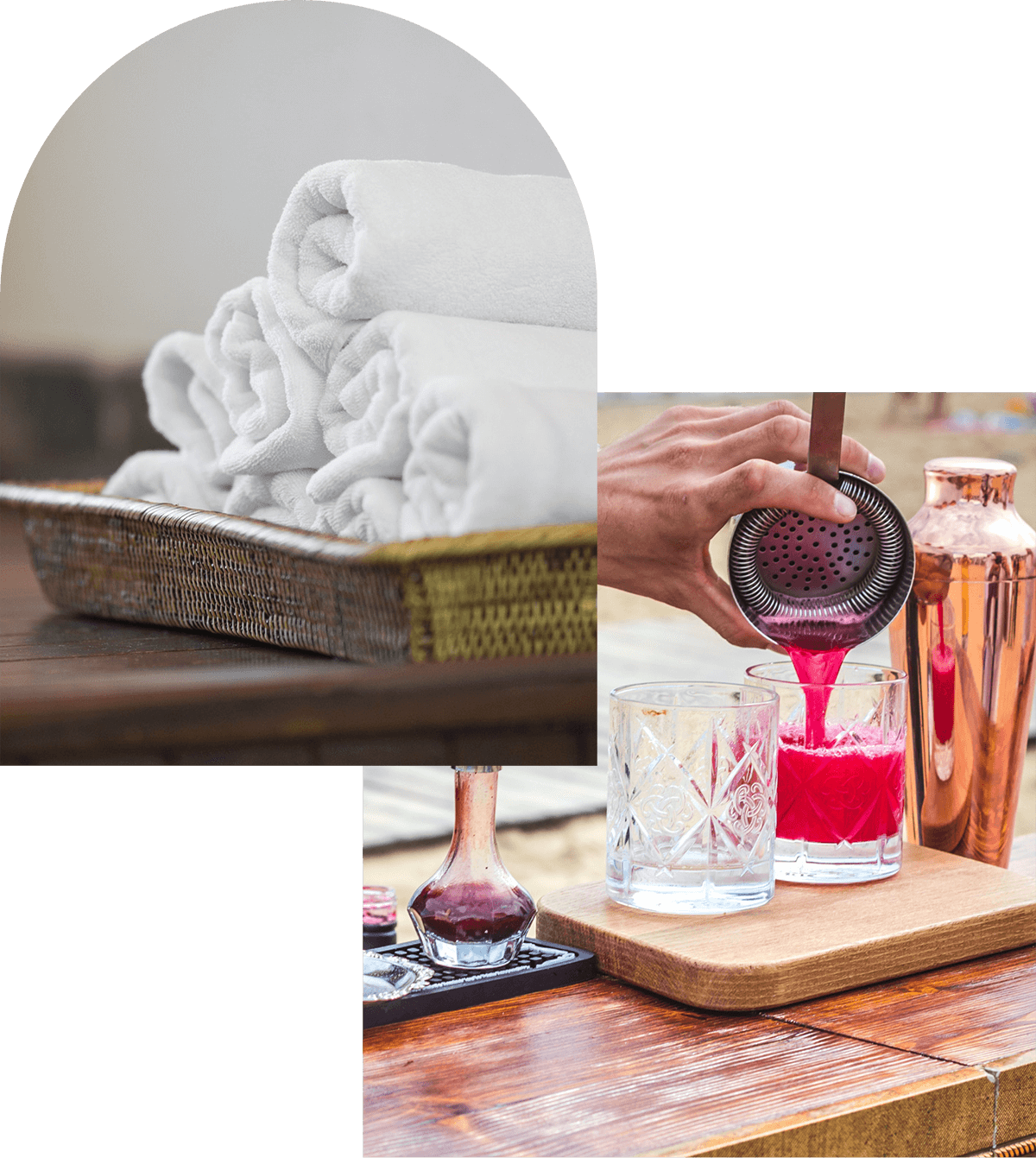 Additional services offered at Casa Navidad
Included
housekeeper
cook

Breakfast and snacks

concierge
Add-on
Chef
Airport Transfer
Car Rental
Pre Stocking
Child Care
Additional information & house rules
House Rules
No Pets
Events must be approved prior to booking
No Smoking
House Rules
No Pets
Events must be approved prior to booking
No Smoking
Check In - Check Out
4:00 pm - 10:00 am
The villa address will be provide at the time of booking.
You're always our top priority–we've got you covered on all your travel needs before, during and after your stay.
Our standards are high. Each and every villa we offer has been visited or thoroughly reviewed by a member of our team.
We only work with partners we know and trust, so you can count on them to reflect our values and standards.
Our mission is to transform our experience and relationships into a unique offering for you.
Hand-selected villas with features similar to Casa Navidad
Thank you for contacting us!
A Villa Expert will be in touch with you shortly. If you want to speak to someone immediately, please give us a call.
Toll Free: 1-888-277-8882
International: +1 514-400-5151
Hand-selected villas with features similar to Casa Navidad
Toll Free: 1-888-277-8882
International: +1-514-400-5151