$780 - $2,080USD per night
5 Bedrooms(12 guests)
6 Bathrooms(5 ensuites)
This full-service accommodation offers guests the feeling of a relaxing spa resort, with a dedicated staff to ensure that your stay at Villa Saasil is a truly unforgettable experience.
Villa Saasil is one of the best Playa del Carmen rental properties on the market today. Its three-level pool is surrounded by wooden floors that start right outside the living room. The relaxing sound of cascading water is perfect for an afternoon nap in a hammock, set right over the water. The first level of the pool, just a few inches deep, is a great place to relax under a wood log ceiling. The spacious living room with arched red brick ceiling has an open loft design that offers panoramic views of the golf course.
Accommodations include 5 bedrooms, 6½ bathrooms, dining room that seats 10, TV room, and al fresco dining right by the pool for up to 10 guests. Villa Saasil boasts 1,900 sq feet of beautifully-manicured gardens. The concierge will gladly arrange sightseeing tours, championship golf outings or fishing excursions, as well as music and entertainment, and a range of exquisite gastronomic experiences. Bicycles and sports gear are available for exercise enthusiasts, and massages can be arranged at your convenience. Quinta Avenida, the vibrant shopping street full of restaurants, shops and bars, is within easy reach for your enjoyment.
Other amenities at the villa include Bvlgari bathroom toiletries, luxury linens, plenty of towels, computer, DVD and iPod docking station. The kitchen is well-equipped with granite countertops, stainless-steel refrigerator and all the accessories. A dedicated living room to watch TV or simply to read a good book is located on the second floor, with a spectacular view of the golf course. The bedrooms are minimalist in design and offer a clean, fresh feeling and lots of space. The bathrooms are all equipped with Italian-decor showers that offer guests a touch of elegance while you bath. The natural onyx give the bathroom sinks a unique look. Every bedroom has its own private bathroom, and three of the bedrooms offer flat-screen panel TV. The master bedroom has a large walk-in closet.
About the Saasil name: Saasil, a Mayan word that means "light", well describes the airy and luminous spaces that Villa Saasil offers. Its logo, the Mayan glyph Ahau, means place of life and growth: a moment of expanding the light. It is the symbol of the solar mind, the mastery, the wisdom, the ability to have all the galaxy in one's mind and to generate a new complete cycle, but at a higher level, in a more harmonious way. We hope that your stay at Villa Saasil allows you to experiment with these concepts for a most relaxing vacation.
Bedroom 1

King Bed
Ensuite Bath
Air conditioned
Ensuite with shower, TV, safe

Bedroom 2

Queen Bed
Ensuite Bath
Air conditioned
Ensuite with shower, TV

Bedroom 3

Two Double Beds
Ensuite Bath
Air conditioned
Ensuite with shower, TV, balcony

Bedroom 4

Two Double Beds
Ensuite Bath
Air conditioned
Ensuite with shower

Bedroom 5

King Bed
Ensuite Bath
Air conditioned
Ensuite with shower, Jacuzzi, TV, safe, lagoon view
Fully-equipped villa, offering
many features and amenities
Indoor
AC in bedrooms only
Wifi
TV
Indoor Sound System
Outdoor
Pool
Alfresco Dining
BBQ
Hammock
Beach Chairs and Loungers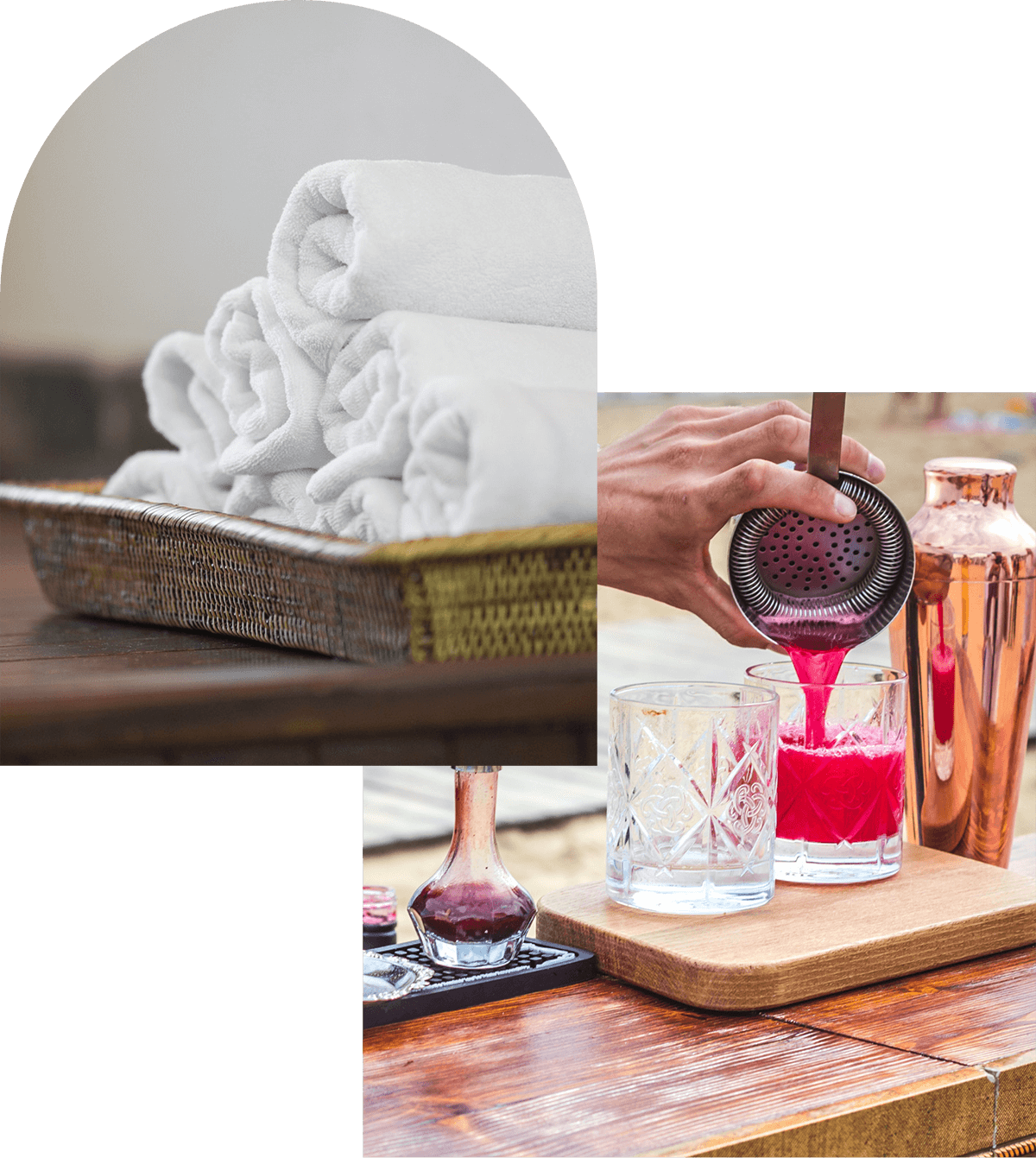 Additional services offered at Villa Saasil
Included
housekeeper
concierge

Meet & Greet, 24/7 telephone assistance, daily visit and check out
Add-on
Chef
Airport Transfer
Car Rental
Pre Stocking
Child Care
Spa Services
Additional information & house rules
House Rules
No Pets
No Events
No Smoking
House Rules
No Pets
No Events
No Smoking
Check In - Check Out
3:00 pm - 11:00 am
Riviera Maya, Playa del Carmen
The villa address will be provide at the time of booking.

You're always our top priority–we've got you covered on all your travel needs before, during and after your stay.
Our standards are high. Each and every villa we offer has been visited or thoroughly reviewed by a member of our team.
We only work with partners we know and trust, so you can count on them to reflect our values and standards.
Our mission is to transform our experience and relationships into a unique offering for you.
Hand-selected villas with features similar to Villa Saasil
Thank you for contacting us!
A Villa Expert will be in touch with you shortly. If you want to speak to someone immediately, please give us a call.
Toll Free: 1-888-277-8882
International: +1 514-400-5151
Hand-selected villas with features similar to Villa Saasil
Toll Free: 1-888-277-8882
International: +1-514-400-5151