Hot tub
Lake View
Mountain View
$36,000 - $50,000USD per night
12 Bedrooms(27 guests)
8 Bathrooms( ensuites)
Located only minutes from downtown Aspen, Colorado, The Dunbar is one of the most rare estate rental homes on the market today. This ultimate luxury retreat has three exquisite residences, offering stunning and comfortable spaces for you and your family to experience the true Colorado lifestyle.
Enjoy complete seclusion on 160 acres of pristine wilderness, with your own private lakes and unparalleled views up Independence Pass, over the North Star Nature Preserve along to the east side of Aspen Mountain.
Aptly named for Kevin Costner's character Lt. John Dunbar in his 1990 Oscar-winning film Dances With Wolves, the 160-acre property, which sits just 10 minutes from downtown Aspen, comes with three separate houses that can accommodate up to 34 people. Depending on the season, guests can enjoy dog sledding, tubing, a private ice rink, horseback riding, fishing, kayaking, paddleboarding, archery, a private baseball field—for Field of Dreams fans—and more.
Find it all: a perfect place to fish on the Roaring Fork River, a spot to share a game of baseball with your friends with views one couldn't dream of, a venue perfect for uniting with family for a memorable wedding on the open field, or simply a getaway to disconnect and relax while taking in the majestic views of the Continental Divide.
Features of the property include 24/7 caretakers on site, a baseball field, a sledding hill, three hot tubs and the ability to sleep up to 27 people comfortably.
The majestic mountain property nestled deep in the Elk Mountain Range at the base of Independence Pass is 160 acres, complete with rivers and lakes – It's like nothing you've ever seen before. The Dunbar is surrounded by majestic views; looking up Independence Pass and facing the East side of Aspen Mountain with the famous Walshes and Christies ski runs. Situated east to west at the opening of the valley, this retreat features all-day sun – something rare to find in the mountains. Become lost in the deeply pined forest, spend the afternoon fishing on the Roaring Fork River, or simply drift away on one of the private lakes. The opportunities are endless here at The Dunbar.
Plan your vacation on The Dunbar – where time stands still.
Rental Options:
All three residences are available individually or together.

You may also choose to rent two out of the three residences on site.

Hill House Accommodations (6 Bedrooms):

One Master King Bed

Four Queen Beds

One Bunk with three Full Beds

Lake House Accommodations (3 Bedrooms):

Two Master King Beds

One Bunk Room with four Full Bunk Beds

River House Accommodations (3 Bedrooms):

One Bedroom with Twin Beds

Two Bedrooms with Full Beds
Menu of Available Services:
Tree delivery and decorator for the holidays

Santa Claus

Babysitting

Florist

Catering

Personal shopper
Grocery stocker

Property Manager

Airport pick up and drop off

Luggage shipment for arrival and again on departure

Accept deliveries

Personal Assistant

Driver

Ski instructor

Ski butler

Ski rentals delivered to the house

Butler

Additional housekeepers

Chef

Masseuse

Yoga Instructor

Personal Trainer

Pilates instructor

Hair and Nail person

Event Planner

Reservations to events and restaurants
*Services are available a la carte and should be requested prior to arrival.
Activities
 The Dunbar has an abundance of activities for guests to enjoy onsite during their stay, regardless of the time of year.
Winter Activities:
Tube down the sledding hill, day or night with music

Spend an afternoon ice fishing on one of the lakes

Cross country ski on the paved paths throughout the property

Have snowball fights on the front lawn of the main house, overlooking the entire property
 Summer Activities:
Play baseball while enjoying one of the most breathtaking views up Independence Pass

Spend time in the treehouse on the main property over a glass of wine or while playing cards with the kids

Enjoy a day on the lake alternating between kayaks, canoes, paddleboards, and fishing on the dock

Take a stroll or bike ride around the property on the many hiking trails
A La Carte Activities:
Sleigh rides

Dog Sledding

Santa Claus

Christmas tree and holiday decorations

Yoga

Spa Treatments

Outside Movie Night

Star Gazing and Astrophotography

Guitarist

DJ

Horses

Photographer for Family Portraits

Chef
Fully-equipped villa, offering
many features and amenities
Outdoor
Hot tub

3 Hot tubs

Private Lake
Alfresco Dining
Hammock
Kayaks
Paddle Boards
Baseball field
Horseback riding
Fishing
Sledding hill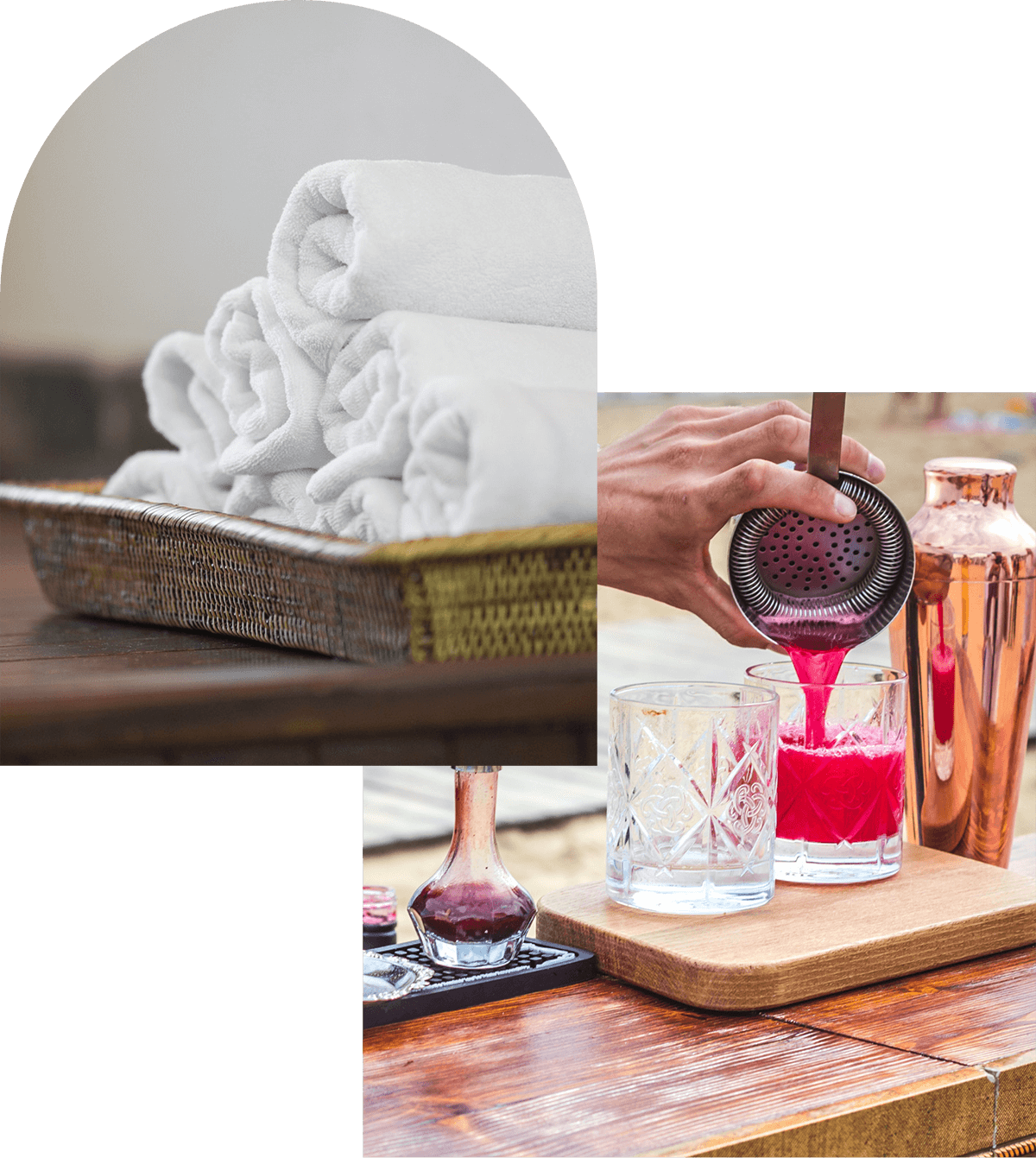 Additional services offered at The Dunbar
Additional information & house rules
House Rules
No Pets
Events must be approved prior to booking
No Smoking
House Rules
No Pets
Events must be approved prior to booking
No Smoking
Check In - Check Out
4:00 pm - 10:00 am
The villa address will be provide at the time of booking.

You're always our top priority–we've got you covered on all your travel needs before, during and after your stay.
Our standards are high. Each and every villa we offer has been visited or thoroughly reviewed by a member of our team.
We only work with partners we know and trust, so you can count on them to reflect our values and standards.
Our mission is to transform our experience and relationships into a unique offering for you.
Hand-selected villas with features similar to The Dunbar
Thank you for contacting us!
A Villa Expert will be in touch with you shortly. If you want to speak to someone immediately, please give us a call.
Toll Free: 1-888-277-8882
International: +1 514-400-5151
Hand-selected villas with features similar to The Dunbar
Toll Free: 1-888-277-8882
International: +1-514-400-5151