Beach club access, Gated Community, Golf access, Resort access, Resort amenities, Walk to beach
Pool
Ocean View
Walk to Beach
$4,000 - $6,000USD per night
5 Bedrooms(10 guests)
5 Bathrooms(5 ensuites)
The Terraza properties in the Villas Del Mar community are amongst are favorites in the area as they perfectly blend modern style / décor with Mexican hacienda flavours. Great views form here and a lovely outdoor area.
It takes a lot to fill a 4,000-square-foot villa by the sea and Terraza 369 has made this into an art form.  Rooms are filled with comfortable, elegant furnishings that beg to be lounged on, and interior surroundings that make the most of what attention you can spare. Rich wood beams are complemented by carved wood cabinetry, sturdy hardwood tables and precious old world wood antique chests. All this sits on shiny travertine tiles, making a play of the heavy and the light, the delicate and the durable for a stunning layout that pervades all the spaces in this five-bedroom, five-bathroom vacation villa by the sea.
Your entry into the property is through an airy foyer where you will be offered sweeping views of the ocean through a menagerie of windows. As you walk in further, the living room is offset by an ornate bar area on one side and exhibition kitchen and breakfast room on the other. You can watch films or sports from the bar counter or the couch, or even the kitchen.
Outside, guests will find a second living area just beyond along the patio and overlooking the pool. That is where you will spend most of your time in this Los Cabos villa, shaded but bathed in the honey of warm rays, comfortably relaxed amid cushiony furnishings and sun-drenched chaises by the infinity pool, eyes forever cast on the horizon.
The cooling pool flanks the length of the patio, punctuated by a Jacuzzi, all of it optimizing the mesmerizing vistas.
From the foyer you can head upstairs to one of two master bedrooms. Each opens right up to a private veranda that you can practically step onto from the bed. Cozy chairs facing the sea are meant to be shared in this intimate setting. Or spend the moment in an aromatic salt bath with a picture window framing the sea into a perfect vision of heaven.
The sea air swirls around you in this Los Cabos villa as you take your first sips of the day's coffee feeling the slight chill from your quiet confines. Everything feels fresh and clean, sparking magical thoughts of what the day can bring.
An open gourmet kitchen brings meals and snacks served on a semi-circular wood table fit to seat six on plush stools, should it be a casual affair like breakfast or 'tween treats with tasty what-nots prepared by your private chef.
The open floor plan sweeps over to the living room in one direction and a windowed dining room in the other, where a more formal fully round wood table seats eight on beautifully upholstered dining chairs beneath a Chihuly-designed chandelier. Walls open to a corner display of vanishing windows for a semi-alfresco experience.
Outside, comfortable conversation spaces dominate with plush patio furnishings and a true outdoor dining area beyond. Barbecues are a snap with the outside grill and a private butler to serve and keep the margaritas flowing.
Fall in love with the at-home feel and warmth of Terraza 369. Everywhere you look is a plush chair just ready to welcome your body and take the weight of the world from you. The mix of stately, casual and Old World décor is comely to the senses and, when combined with the transfixing hues of the blue horizon at every vantage, the effect is simply awe.
Whether you come with family or friends, the Los Cabos villa beckons you to stay, hang in, indulge in endless arrays of repasts and libations that are done for you, served to you, managed for you and shared with you by the people you want around you most. But you are in the Baja and the Baja beckons with copious possibilities for fun, adventure and discovery. This is your Los Cabos vacation and there is hiking, sailing, treasure hunting, gallery hopping, bar cruising, deep sea fishing, diving, snorkeling … it is almost too much to contemplate, especially if getting needed rest and relaxation is on your list.
So you may consider taking the easy way and choosing from the options available all around you. Grab your villa golf cart and take the two-minute hop to adjacent One & Only Palmilla for celebrity-focused golf on a 27-hole, championship, Jack Nicklaus-designed course. For other members in the party it may be a and five-star spa experience or yoga sessions on the beach. Dining is always in season with restaurants that offer Mexican classics, Asian fusion, fresh local seafood and fine steaks. Families can rent the facility's 50-foot catamaran for private sailings amid the Sea of Cortez's 244 protected islands.
Los Cabos may be calling but that song may be a call to take some R&R in surroundings that are private, quiet, secure and done just the way you want it – no crowds in the lobby, luggage pulled into elevators, lack of chaises by the pool, room service that never shows up, or $25 margaritas. A vacation in Los Cabos at Terraza 369 is a vacation done well and done right.
Access to the private Palmilla Dunes Club is also included with this villa.  Accessible by golf cart, the club features:
2 Semi-Olympic Pool Lanes
Lounge Pool
Pool Cabanas
Pool Bar And Lounge
Outdoor Hot Tub
Restaurant
Sports Bar
Children's Pool
Children's Indoor And Outdoor Playground
Private Movie Theatre
Locker Rooms
Sauna
Steam Room
Hot Tub
Spa
2 Plexicushion Tennis Courts
2 Paddle Tennis Court
4 Pickle Ball Courts
State-Of-The-Art Gym And Fitness Center
Bedroom 1

King Bed
Ensuite Bath
Air conditioned
Master Suite - Private Terrace

Bedroom 2

King Bed
Ensuite Bath
Air conditioned
2nd Master Suite - Private Terrace

Bedroom 3

Queen Bed
Ensuite Bath
Air conditioned
Garden Views

Bedroom 4

Queen Bed
Ensuite Bath
Air conditioned
Garden Views

Bedroom 5

Queen Bed
Ensuite Bath
Air conditioned
Courtyard Access
Fully-equipped villa, offering
many features and amenities
Outdoor
Pool
Jacuzzi
Alfresco Dining
BBQ
Beach Chairs and Loungers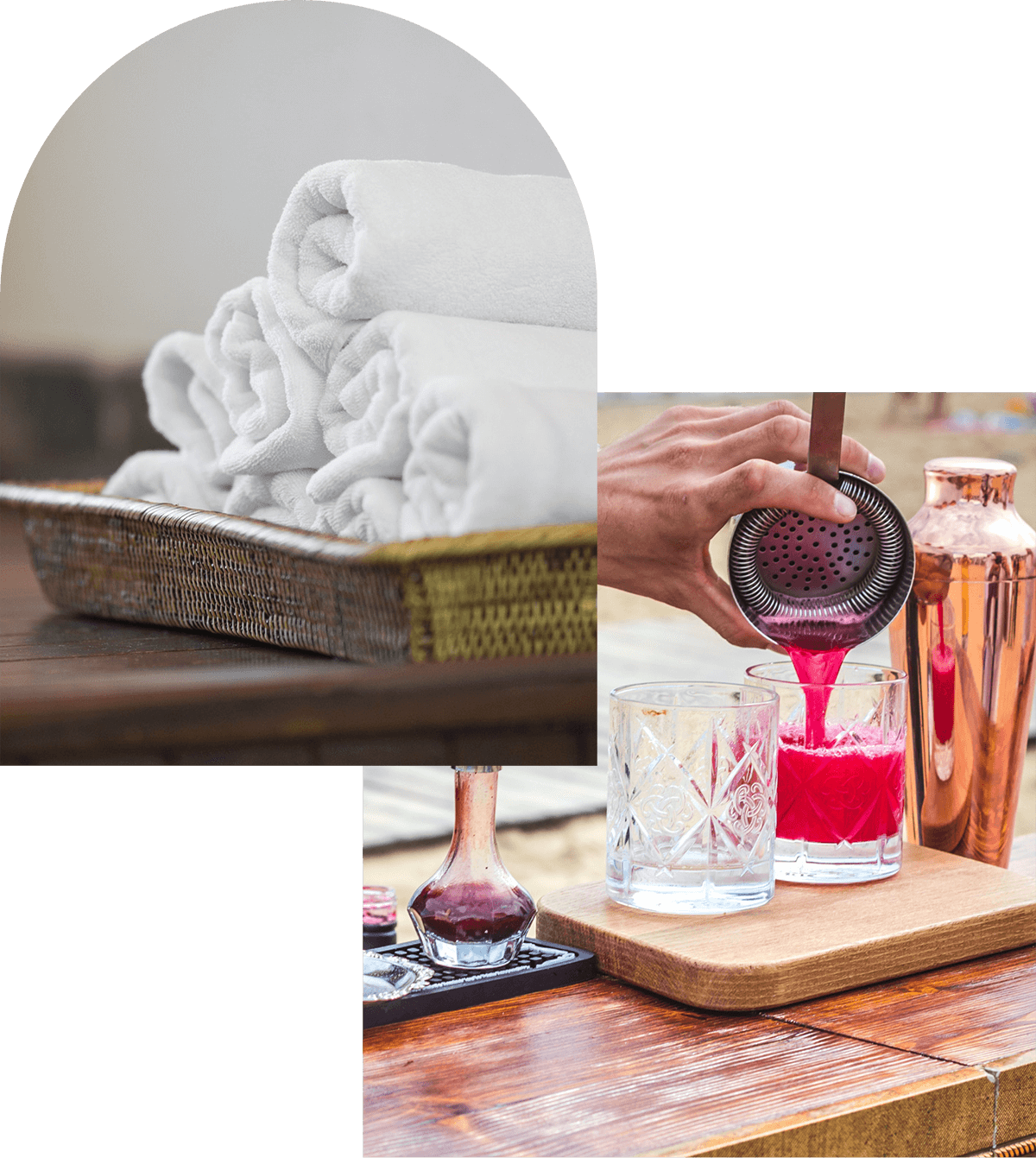 Additional services offered at Terraza 369
Included
housekeeper

Daily

chef

Daily for Breakfasts and Lunches

butler

Daily
Add-on
Airport Transfer
Car Rental
Pre Stocking
Spa Services
Additional information & house rules
House Rules
No Pets
No Events
No Smoking
House Rules
No Pets
No Events
No Smoking
Check In - Check Out
4:00 pm - 11:00 am
The villa address will be provide at the time of booking.

You're always our top priority–we've got you covered on all your travel needs before, during and after your stay.
Our standards are high. Each and every villa we offer has been visited or thoroughly reviewed by a member of our team.
We only work with partners we know and trust, so you can count on them to reflect our values and standards.
Our mission is to transform our experience and relationships into a unique offering for you.
Hand-selected villas with features similar to Terraza 369
Thank you for contacting us!
A Villa Expert will be in touch with you shortly. If you want to speak to someone immediately, please give us a call.
Toll Free: 1-888-277-8882
International: +1 514-400-5151
Hand-selected villas with features similar to Terraza 369
Toll Free: 1-888-277-8882
International: +1-514-400-5151