$3,500 - $4,750USD per night
3 Bedrooms(8 guests)
3 Bathrooms(3 ensuites)
This three-bedroom villa offers all the opulence of a grand estate while being perfectly suited for small families or couples seeking a romantic getaway. With enough room to comfortably accommodate six people, the villa boasts ample areas for strolling and relaxing, ensuring privacy is never a concern.
The Los Cabos villa that is the 2,800-square-foot Casita 6 is as clean and efficient as it is grand. Designers took a spare approach to Casita 6 so that means the villa's spaces are not cluttered with art objects and wall décor. Rather, a minimalistic flow brings clean lines and symmetries in the carefully chosen furnishings and walls melt right into the stunning sea views rather than send attention to knick-knacks and paintings. Travertine floors add to the sparkle as earth tones meander from kitchen and living room to patio stonework and onto the vast ocean blue. This villa in Los Cabos is at one with its surroundings, a part of the Baja magic, an immersion in the true sensibilities of Mexico.
Start with the outdoors of it – the 1,600-square-foot pool deck that spreads around the half-moon infinity pool. Relax and enjoy the company of friends on loungers overlooking the waters before taking lunch in the shade at a table that seats six in al fresco elegance. Your butler serves fresh ceviche from today's catch, all made to order by your private chef, pouring cooling glasses of newly prepared papaya, mango and watermelon juice. You'll have your daiquiris later, you decide as warm nachos, only lightly salted, appear amid the myriad tasty treasures.
You consider having your dinner in the villa's outdoors as well. These long, wine-influenced gatherings that last into the night, are made even more alluring by the play of light and shadows from the outdoor kiva keeping you warm and comfortable within the swirling sea breezes. The sea is the focus and a meal taken against the endless blue views is the point of this sojourn. There is a dining area set up near the kitchen as an extension of the kitchen island, but it is more perfect for breakfast, you think, with access to coffee and pastries all around and the chef on hand in the open stone-lined kitchen area to make impromptu bacon and eggs. There is a space for everything here, you ponder, and you are on vacation! The formal dining soirees can wait!
You retire to your bedroom at the end of a long Los Cabos day and relax and catch up on a few chapters of the novel you put down at the pool. Ahh, but there is more to this night than words on a page. The stars guide your thoughts as you step out of the life you know into something different, something unknown. All is well with the world.
Your master bedroom, one of three bedrooms in Casita 6, connects to a spacious bathroom with a deep, step-up bathtub. A second bedroom also comes with a terrace lounging arrangement and a third is perfect for kids who may be in remote learning classes and need the large computer screen and desk set-up in that bedroom.
When you are ready to come together again with family and friends, a large, casually formal living room area doubles as a media room, flanked by open walls of receded windows to keep the indoor/outdoor flow in motion. A second living room can be found outside the indoor living room on a terrace arrangement facing the sea, for gatherings that move and ramble from one captivating spot to another.
The sophisticated intimacy of this villa in Los Cabos becomes the object of your affection. There is nothing too garish, here, too out of place or too noisy for the senses. Design motifs are simple, unspoiled, functional and fresh – no clutter to weigh down the mood or darken the moment. As with a blank slate, Casita 6 becomes whatever you want to make it, a canvas for your thoughts, a fulcrum for your fantasies.
When you are hungry, the villa's dedicated chef has your order ready and a butler will serve it, whether on your private terrace or your chaise by the pool.
Or you may choose to spend the day on the go in Los Cabos and head to one of the many excellent restaurants in nearby San Jose del Cabo. The choices for what to do while you are in Los Cabos – from whale watching, to deep sea fishing, to sailing, to snorkeling to gallery hopping and shopping — are too plentiful for you to contemplate in one sitting. But you can love what's right around you, too.
Take the villa golf cart to the One & Only Palmilla – about a two-minute drive away — for a golf game on the popular Palmer-designed golf course. Or enjoy an exquisite meal in a bistro café, all with your signing privileges at the resort (see amenities section for further details). The day is yours and yours alone – and you know it. Follow up those action sessions with an in-villa massage on your private terrace. One call to your dedicated concierge and consider it done.
Bedroom 1

King bed
Ensuite Bath
Air conditioned
Master bedroom with direct access to the patio and pool area, TV, ensuite with bath and shower

Bedroom 2

King bed
Ensuite Bath
Air conditioned
Patio access, TV, ensuite with shower

Bedroom 3

2 Queen beds
Ensuite Bath
Air conditioned
Terrace, TV, ensuite with shower
Fully-equipped villa, offering
many features and amenities
Indoor
Central AC
Wifi
Apple TV
Satellite TV
Access To The Restaurants, Bars, Spa And Golf Course At The O & O Palmilla (Reservations For These Outlets Required For Access)
Access to Del Mar Phase 4 Gym
Outdoor
Pool
Alfresco Dining
BBQ
Beach Chairs and Loungers
Golf Cart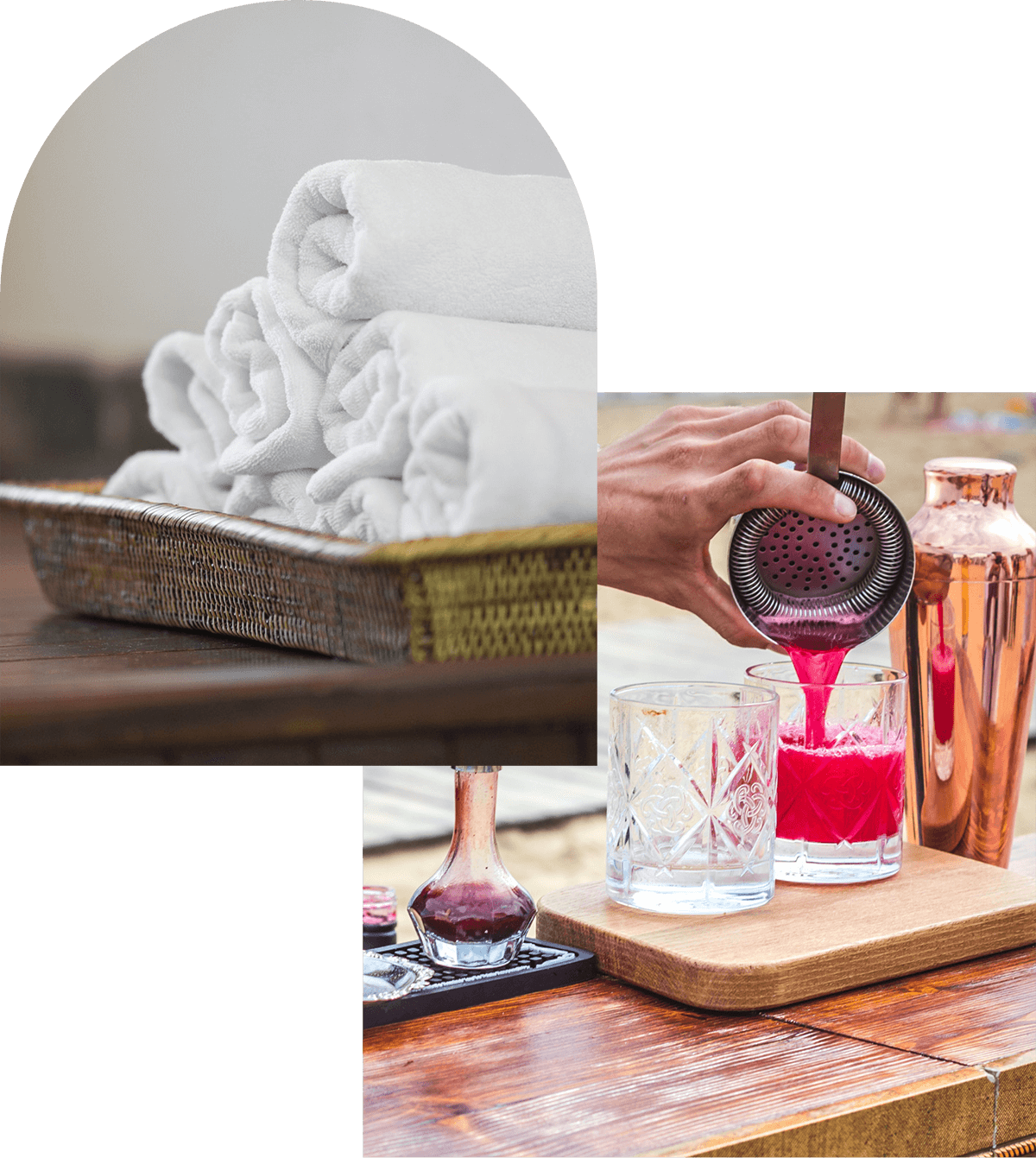 Additional services offered at Casita 6
Included
housekeeper

Daily

chef

For Breakfast and Lunch

butler
concierge
security

24-Hour Gated Security

24hr Emergency Medical Response
Add-on
Chef
Airport Transfer
Car Rental
Pre Stocking
Child Care
Spa Services
Additional information & house rules
House Rules
No Pets
No Events
No Smoking
House Rules
No Pets
No Events
No Smoking
Check In - Check Out
4:00 pm - 10:00 am
The villa address will be provide at the time of booking.

You're always our top priority–we've got you covered on all your travel needs before, during and after your stay.
Our standards are high. Each and every villa we offer has been visited or thoroughly reviewed by a member of our team.
We only work with partners we know and trust, so you can count on them to reflect our values and standards.
Our mission is to transform our experience and relationships into a unique offering for you.
Hand-selected villas with features similar to Casita 6
Thank you for contacting us!
A Villa Expert will be in touch with you shortly. If you want to speak to someone immediately, please give us a call.
Toll Free: 1-888-277-8882
International: +1 514-400-5151
Hand-selected villas with features similar to Casita 6
Toll Free: 1-888-277-8882
International: +1-514-400-5151