Pool
Ocean View
Mountain View
$400 - $2,300USD per night
4 Bedrooms(10 guests)
3 Bathrooms( ensuites)
Discover Casa Tamarindo, where two pristine beaches, a sprawling national park, a thriving wildlife estuary, and majestic mountain vistas converge in perfect harmony. Located just moments away from both the beach and the bustling downtown, this sanctuary offers an unparalleled immersion in Costa Rica's natural wonders.
Imagine waking up to a canvas of endless ocean views – an exquisite sight that accompanies you throughout your stay, wherever you are in the house. And speaking of views, the panorama from Casa Tamarindo is a masterpiece. Venture just a few minutes by car, and you'll find a vibrant world awaiting you. With its central location, you'll have easy access to charming cafes, delicious restaurants, lively shops, and captivating cultural attractions. Embrace the local flair with farmers and night markets, exciting surf adventures and unforgettable horseback rides on the beach at sunset. At Casa Tamarindo, you can enjoy the best of both worlds – the tranquility of your private paradise and the excitement of the vibrant cultural attractions just minutes away. But wait, there's more.. here's a little secret for all the surf enthusiasts – checking the surf conditions will be as simple as looking out the window. It's like having a direct connection to the waves, and let me tell you, that will lead to some of the most incredible surf sessions of your life. Finally, let's talk about neighbors with a twist – howler monkeys! These playful creatures are like the icing on the cake of this tropical paradise. Their calls and antics will add a whole new layer of wonder to your stay, reminding you that nature truly is the best entertainer. At Casa Tamarindo, you're not just a guest; you're part of a symphony of nature, a privileged observer of its wonders. Your sanctuary awaits, where the beauty of the ocean meets the harmony of the wild, creating an unparalleled experience that will linger in your heart.
5-STAR CONCIERGE SERVICE Included in our exclusive 5-star Concierge Program, your dedicated concierge will seamlessly guide you through the check-in process and address any pre-trip needs immediately upon final payment. From stocking your fridge with groceries to arranging transportation waiting for you at the airport, we are at your service for any wish or desire. We can arrange top-notch tours, private chefs, flights, spa services, and more to elevate your Costa Rican getaway.
PREMIER TOURS For enthusiasts of eco-adventure, the options are boundless. We can arrange any of the following activities for you:
Ocean Adventures (Surf Lessons, Catamaran Excursions, Yacht Tours, Sportfishing, Scuba Diving & Turtle Watching)
Jungle Escapades (Mountain Bike Tours, ATV Adventures, Ziplining, Jungle Boat Rides, Volcano Tours, White Water Rafting, Horseback Riding & E-bike Rentals)
Casa Tamarino sleeps 8 very comfortably and can sleep an additional 2 people on a queen pull our sofa or air mattress (recommended for children). There is an additional charge for each person over 2 (up to 10) of $25/person/night (plus tax) and is already added to your total when you put the number of guests.
The house has 50MB speed of internet access throughout your home so if you need to work or navigate the internet, we have you covered! The house also has a backup battery for the modem & router, so you are always online uninterrupted. If you wish to request a portable wireless router, we can gladly have these available for you with an additional rental fee to keep you more connected.
LOCATION AND SURROUNDINGS
• It's 0.55 miles (900mts) to the beach
• A short 10-minute drive from the Tamarindo Airport
• 1h drive from the Liberia International Airport
• Please allow us to recommend renting a 4×4 vehicle during your stay at Casa Tamarindo. The road up the hill from the beach is not paved and can be tricky to navigate, especially in the rainy season.
Fully-equipped villa, offering
many features and amenities
Indoor
Central AC
Wifi
TV
Baby Equipment

high chair, pack n' play
Outdoor
Pool

Unheated

Alfresco Dining
BBQ
Beach Chairs and Loungers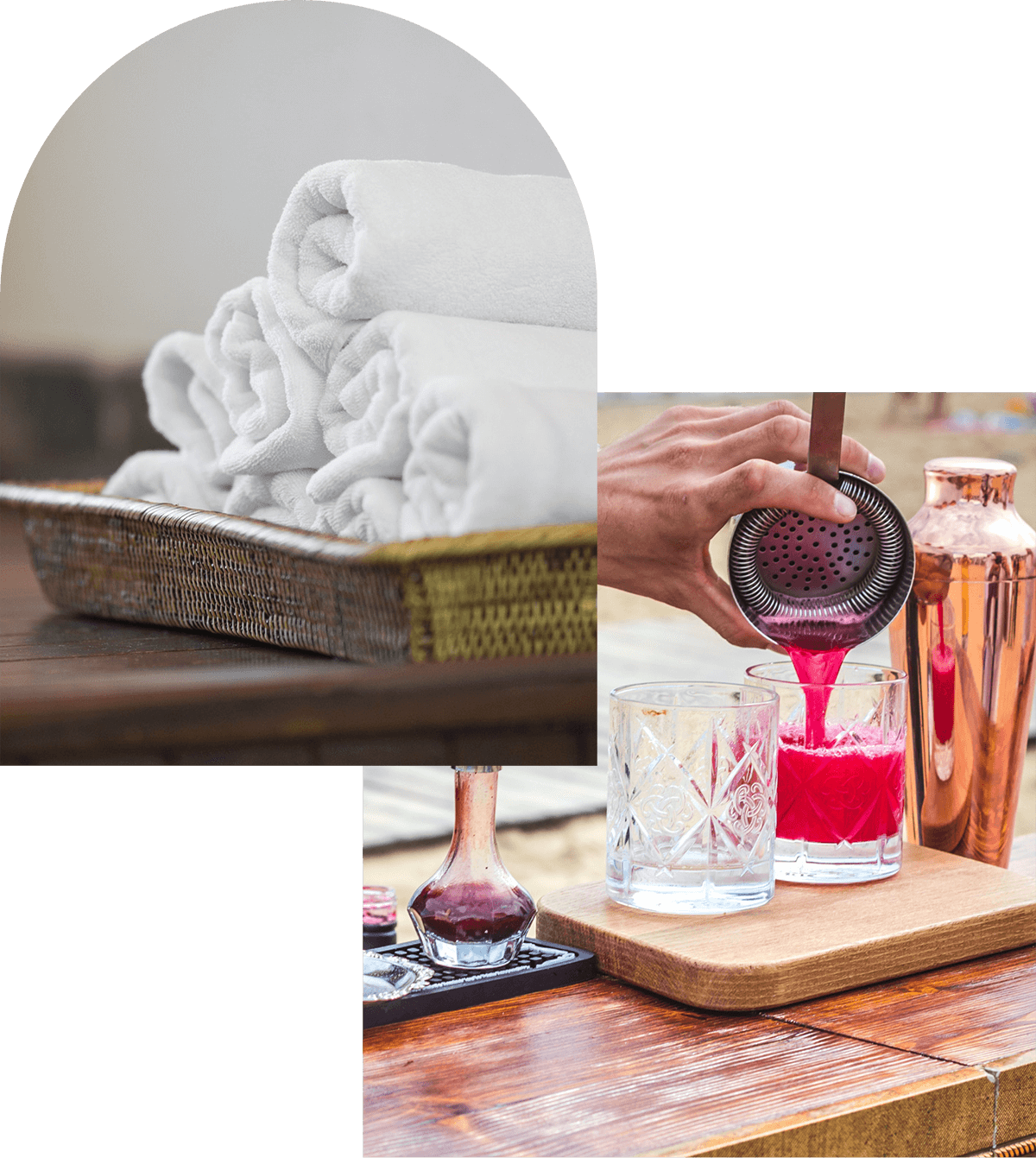 Additional services offered at Casa Tamarindo
Add-on
Housekeeper
Chef
Airport Transfer
Car Rental
Pre Stocking
Child Care
Additional information & house rules
Check In - Check Out
4:00 pm - 10:00 am
The villa address will be provide at the time of booking.

You're always our top priority–we've got you covered on all your travel needs before, during and after your stay.
Our standards are high. Each and every villa we offer has been visited or thoroughly reviewed by a member of our team.
We only work with partners we know and trust, so you can count on them to reflect our values and standards.
Our mission is to transform our experience and relationships into a unique offering for you.
Hand-selected villas with features similar to Casa Tamarindo
Thank you for contacting us!
A Villa Expert will be in touch with you shortly. If you want to speak to someone immediately, please give us a call.
Toll Free: 1-888-277-8882
International: +1 514-400-5151
Hand-selected villas with features similar to Casa Tamarindo
Toll Free: 1-888-277-8882
International: +1-514-400-5151