Beach Enclave Long Bay Beachfront 5 BR
Pool
Ocean View
Beachfront
$7,023 - $12,128 USD per night
5 Bedrooms (10 guests)
2 Bathrooms (5 ensuites)
A lovely representation of laid back luxury, all 3 of the Beach Enclave developments share a similar feel, style & décor. We love the properties because they provide our guests with the privacy of a villa with a resort feel overall. The Long Bay homes have the distinction amongst the collection of all being directly on the beach!
Beach Enclave's signature design is present throughout this 7,000-plus-square-foot, five-bedroom villa. This design ethos features a seamless philosophy of combining indoor and outdoor living spaces with generous, concealable sliding glass doors, an expansive infinity pool, an outdoor kitchen and barbeque, outdoor bar and dining areas, a beach lounge with an outdoor shower and an open kitchen designed for entertaining.
Located on the southeastern edge of Providenciales, Beach Enclave Long Bay is a dream-come-true location for kiteboarders and watersports aficionados.  This stunning, white-sand beach stretches more than three miles and ranks amongst the top 10 beaches in the world year after year. Its shallow depths lead off for a long distance from the shore, making it ideal for families with smaller children.
Ranging in size from five to seven bedrooms and spanning between 7,800 and 8,100 square feet, the villas at Beach Enclave Long Bay are located at the private and protected east end of the bay.  Each villa is surrounded by lush tropical vegetation, ensuring both privacy and a picture-perfect setting.
Guests may select from a wide variety of nearby water sports and activities, from kiteboarding lessons and stand-up paddle boarding to snorkeling and kayak eco-tours. Beach Enclave Long Bay is conveniently located just 10 minutes from Providenciales International Airport as well as five minutes from Grace Bay's lively entertainment district, making it easy for guests to arrive and seamlessly begin their vacation.
Bedroom 1

King Bed
Ensuite Bath
Air conditioned
Master Suite 1 - Ground floor, Beachfront Views

Bedroom 2

King Bed
Ensuite Bath
Air conditioned
Master Suite 2 - 2nd Floor, Beachfront views

Bedroom 3

King Bed
Ensuite Bath
Air conditioned
Garden Suite

Bedroom 4

King Bed
Ensuite Bath
Air conditioned

Bedroom 5

2 Twin Beds
Ensuite Bath
Air conditioned
Fully-equipped villa, offering
many features and amenities
Outdoor
Pool
Alfresco Shower
Alfresco Dining
BBQ
Beach Chairs and Loungers
Kayaks
Paddle Boards
Snorkling Gear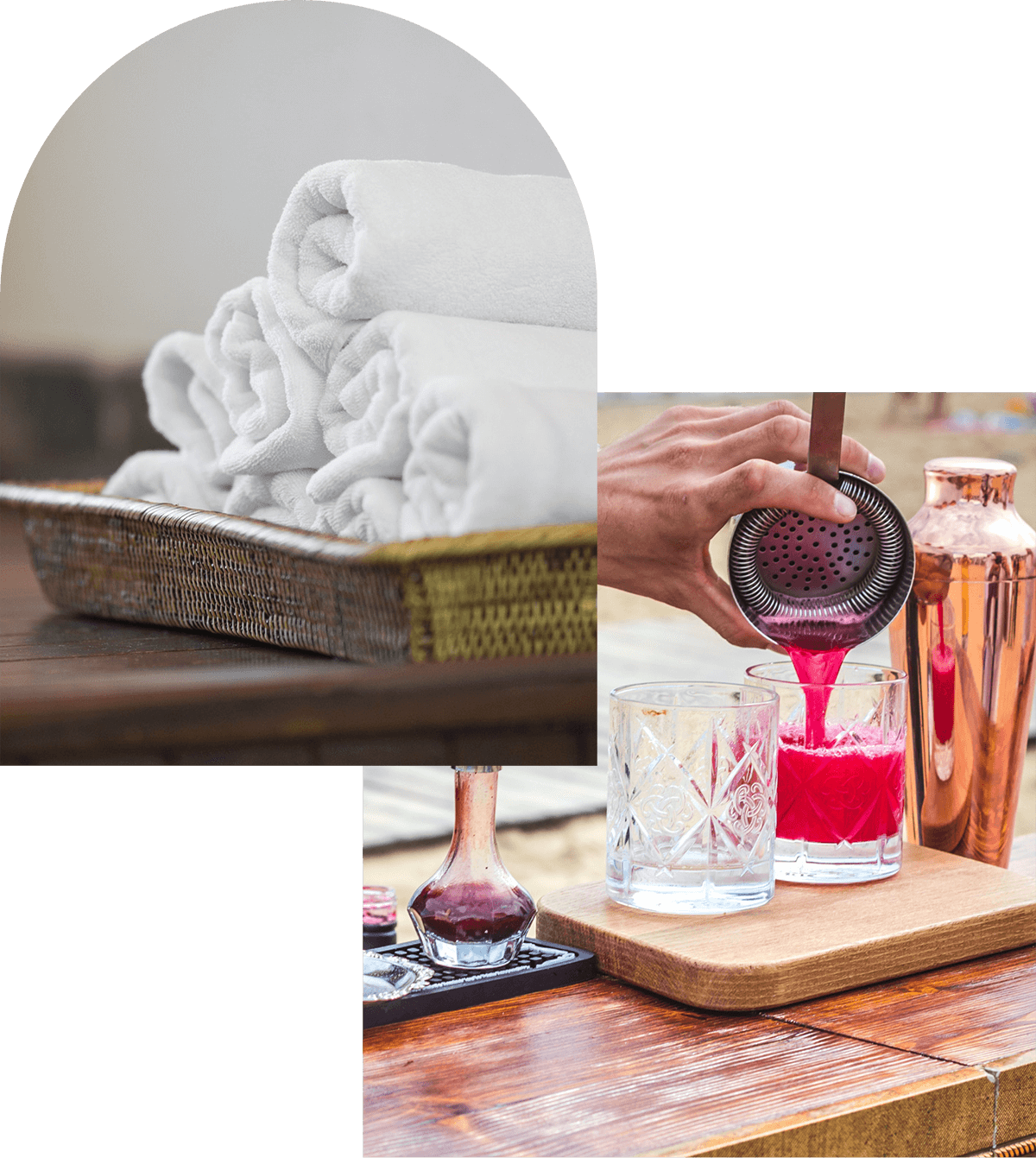 Additional services offered at Beach Enclave Long Bay Beachfront 5 BR
Included
housekeeper

Daily Housekeeping and turndown service

butler

Personal Butler

concierge
Airport transfer
Continental Breakfast
Daily group yoga
Additional information
& house rules
House Rules
Security deposit

:

$500 per night will be pre-authorized at check-in for any breakages, damages, additional cleaning costs, etc. If the security deposit is applied, a detailed account of its use will be provided.

 

Special events allowed upon request, additional charges may apply.
Please note that there is an additional facility fee of 5%
Check In - Check Out
3:00 pm - 11:00 am
Turks and Caicos, Long Bay
The villa address will be provide at the time of booking.
Hand-selected villas with features similar to Beach Enclave Long Bay Beachfront 5 BR
Thank you for contacting us!
A Villa Expert will be in touch with you shortly. If you want to speak to someone immediately, please give us a call.
Toll Free: 1-888-277-8882
International: +1 514-400-5151
Hand-selected villas with features similar to Beach Enclave Long Bay Beachfront 5 BR
Toll Free: 1-888-277-8882
International: +1-514-400-5151