Pool
Ocean View
Oceanfront
$4,290 - $6,430USD per night
5 Bedrooms(14 guests)
5.5 Bathrooms(5 ensuites)
Oceanfront Villa with private dock in the Marina of Punta Cana – this idyllic villa presents you with one of a kind accommodation luxury experience!
This beautiful villa is located in the exclusive gated community of Punta Cana, Dominican Republic, in the Marina, a 26-square mile paradise that is blessed with a temperate year-round climate, light rainfall, and soft breezes. It's colorful coral reefs; calm crystalline waters and white-sand beaches are breathtaking. The Resort provides a matchless experience for all who visit this tropical paradise, and its tropically chic lifestyle is ideal for those who appreciate high standards of quality, comfort and aesthetics. As guests of the villa, you have access to all of the resort amenities and activities.
2 Golf Courses " La Cana" and "Corales" Tennis Court Sailing Windsurfing Kite Surfing Snorkeling Scuba diving Deep-sea fishing Horseback riding Six Senses Spa Eco Tours Access to the Club House
The master bedroom includes a king size bed looking front of the ocean, with an open space bathroom, walk-in closet.
Another 4 bedrooms suite with a two-queen size bed each, all bedrooms equipped with flat TV, books library, walk-in closet
Luxury fully equipped kitchen, extensive 2 living rooms & dining room outdoor and indoor, private courtyard with infinity swimming pool and gazebo area.
Bedroom 1

King bed
Ensuite Bath
Air conditioned
Oceanfront, TV, walk-in closet

Bedroom 2

King bed
Ensuite Bath
Air conditioned
TV, walk-in closet

Bedroom 3

2 Queen beds
Ensuite Bath
Air conditioned
TV, walk-in closet

Bedroom 4

2 Queen beds
Ensuite Bath
Air conditioned
TV, walk-in closet

Bedroom 5

2 Queen beds
Ensuite Bath
Air conditioned
TV, walk-in closet
Fully-equipped villa, offering
many features and amenities
Outdoor
Pool
Alfresco Dining
Bar Area
Beach Chairs and Loungers
Private Dock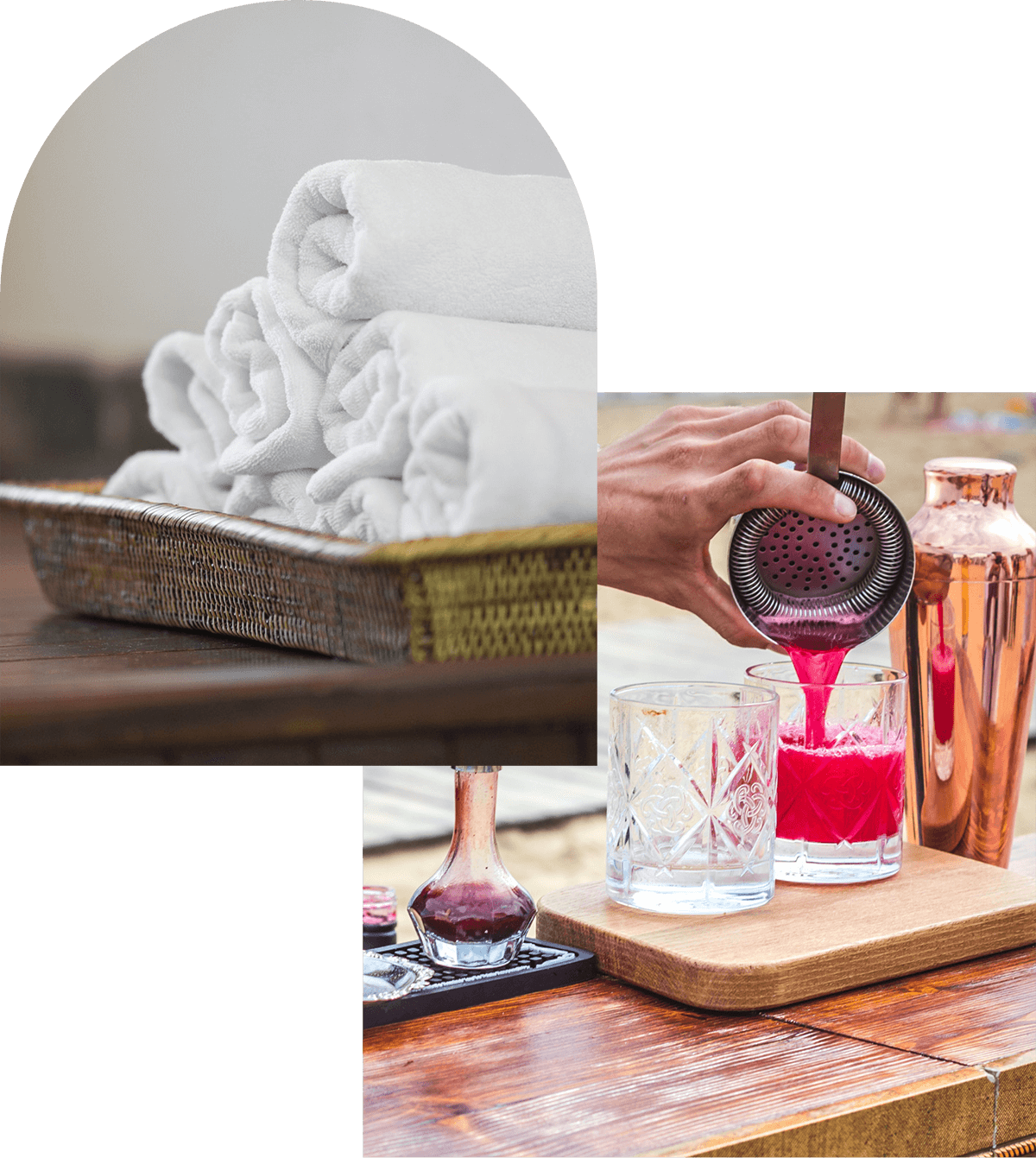 Additional services offered at Marina 1
Included
housekeeper

Daily Main Service

chef
butler
concierge
Airport transfer
Add-on
Car Rental
Child Care
Spa Services
Golf Carts
Additional information & house rules
House Rules
Please note that at least 1 member of the staff will be staying 24 hrs at the villa. Members of the staff will remain in the staff area when not working or sleeping hours.
Daily rates are subject to an 18% VAT
Check In - Check Out
4:00 pm - 10:00 am
Dominican Republic, Punta Cana
The villa address will be provide at the time of booking.

You're always our top priority–we've got you covered on all your travel needs before, during and after your stay.
Our standards are high. Each and every villa we offer has been visited or thoroughly reviewed by a member of our team.
We only work with partners we know and trust, so you can count on them to reflect our values and standards.
Our mission is to transform our experience and relationships into a unique offering for you.
Hand-selected villas with features similar to Marina 1
Thank you for contacting us!
A Villa Expert will be in touch with you shortly. If you want to speak to someone immediately, please give us a call.
Toll Free: 1-888-277-8882
International: +1 514-400-5151
Hand-selected villas with features similar to Marina 1
Toll Free: 1-888-277-8882
International: +1-514-400-5151